Oral Presentation at EUROMAT21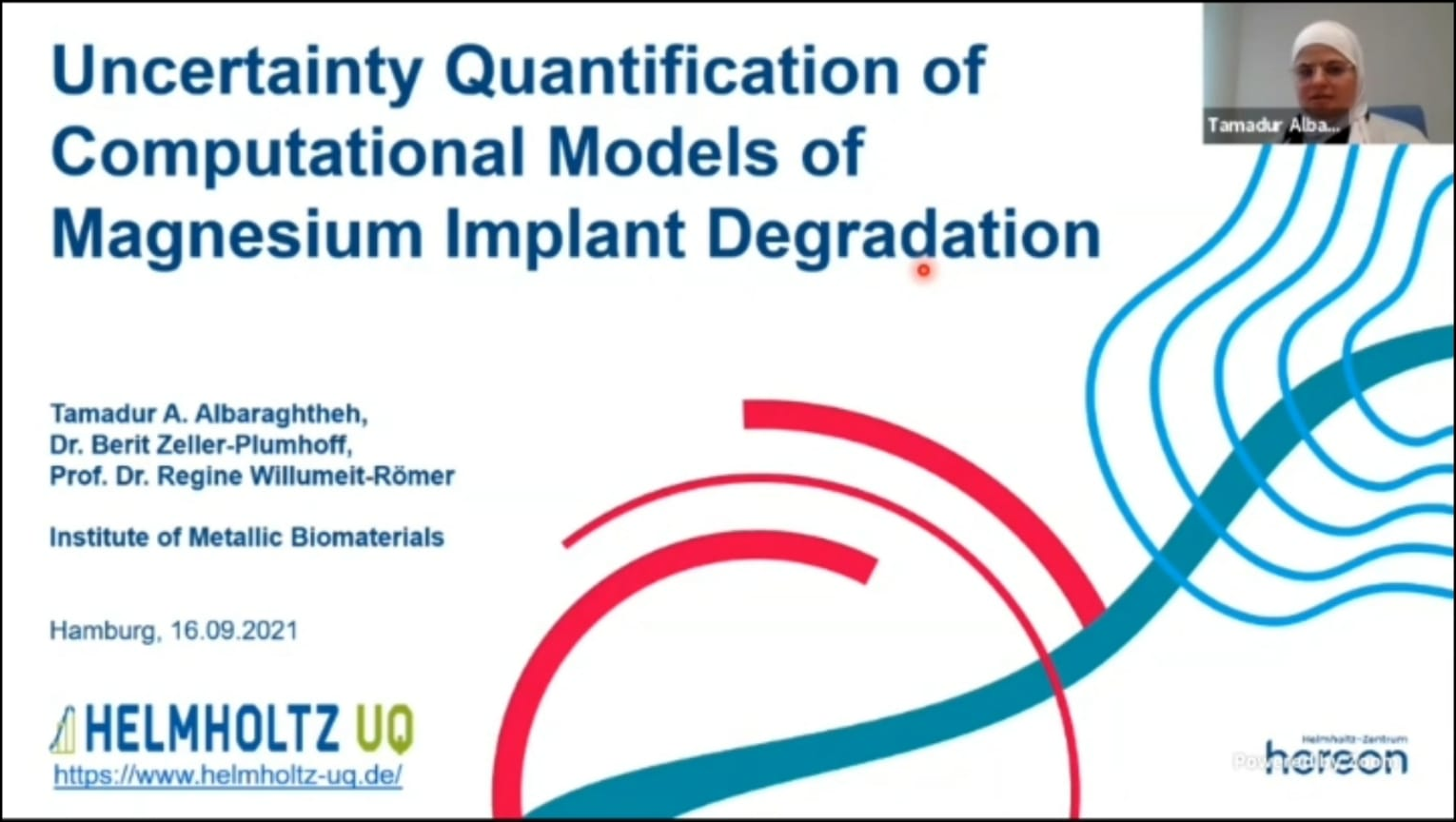 Tamadur Albaraghtheh, PhD student in W.P 2.2, presented the status of her work at EUROMAT21 in a talk entitled "Uncertainty Quantification of Computational Models for Magnesium Implant Degradation". The goal of the talk was to present the uncertainty quantification approach and how it is used to calibrate and optimize an in-house mathematical model of the degradation process of magnesium implants.
The European Congress and Exhibition On Advanced Materials And Processes, EUROMAT21, is the most prestigious international congress in the field of materials science and technology in Europe.
EUROMAT21 brought together over 1500 experts in the field of material science and featured over 270 posters and 1250 oral presentations aimed at presenting and exchanging knowledge between academia and industry.